NEWPORT NEWS –
S23 Holdings Breaks Ground on Future Headquarters and Training Facility
S23 Holdings, LLC, a marine repair and construction company, broke ground on its corporate headquarters and training facility at 1550 Terminal Avenue in Southeast Newport News.
November 2, 2022
June 27, 2022
June 24, 2022
Our International Business Support Drives Your Global Success
Newport News isn't just located in the center of the east coast—it's at the center of the international business world. Newport News already boasts a variety of leading international businesses and we're always ready to welcome more. Read more about how our ample infrastructure, top-tier accessibility and diverse community can position your company for growth on American soil and help your success reach all ends of the Earth.
Read More >
Newport News by the Numbers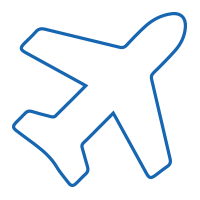 50 K-College Educational Options
4 Hospitals & Major Medical Centers
20 International Companies
13 Locally Brewed Craft Beers & 1 90-proof Bourbon Whisky
42,720' of Rail Track Serving Newport News Marine Terminal